Meeting Deadlines With Progress Tracking Software: Best Practices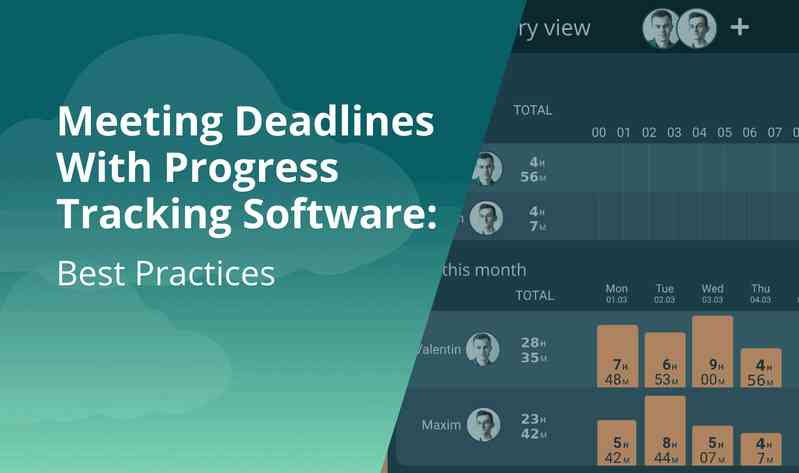 Do you want to become a master of setting and meeting deadlines? Then, it's time to automate your work with progress tracking software! Find out how to use it effectively.
When managing a project, you should always keep track of time, scope of tasks, and the outcomes. Any of these points can be detrimental to your schedule, especially if something goes wrong.
Suppose you are still manually organizing all the information, updating statuses and tracking project progress in spreadsheets. Do you want to save time and optimize these processes? 
In that case, it's time to automate your work by introducing a progress tracking software.
What is progress tracking?
Progress tracking allows you to check the status of tasks performed by different team members. That's how you can compare project progress against what you want, and identify bottlenecks that are preventing your employees from meeting the scheduled deadline. This is because keeping an eye on project progress gives you a complete understanding of the results, risks, and overall performance on a project.
What's more, progress reports provide you with vital data and insights on how your executors can complete a project more efficiently. This allows all the team players to meet deadlines and synchronize collaborative work.
In addition to the possibility of monitoring tasks, a well-structured report template helps identify key product issues that can affect employees' productivity and the project due date. Possessing such information, you can make better business decisions, avoid missed deadlines and cases of getting stuck in future projects.
Benefits of tracking project progress
Let's take a look at the main advantages of incorporating a progress tracking approach into your workflow:
Smart planning
Planning assures you that all the work gets done on time, and within budget. Using methods to monitor project progression, you can easily plan your project and detect risky areas that have tight deadlines in advance. That's how you'll be able to allocate additional resources before getting stuck.
Complete process automation
Instead of organizing the information in spreadsheets, (which is a fairly outdated solution nowadays), progress tracking apps provide you with convenient Gantt charts and timelines, Kanban boards with interactive task lists, columns with notes, and other useful features. That's how you can easily create tasks and subtasks, assign the roles and delegate tasks to employees - specifying due dates and statuses.
Improved collaborative work
Monitoring all developments contributes to efficient teamwork. Knowing the tasks helps reduce their redundancy and avoid mistakes. Generally, you'll notice increased transparency and accountability even if the team members work in different departments.
In-depth project overview
By understanding how your project progresses, you can see where your resources are being spent, how to prioritize tasks, and what pitfalls exist. Good management means you can prevent obstacles before they become big problems.
Boosted productivity
Tracking progress helps you analyze the benchmarks, and see how your team is working on the project. This dramatically improves overall productivity as you can identify where your team is doing well, and where the bottlenecks are.
How to track project progress effectively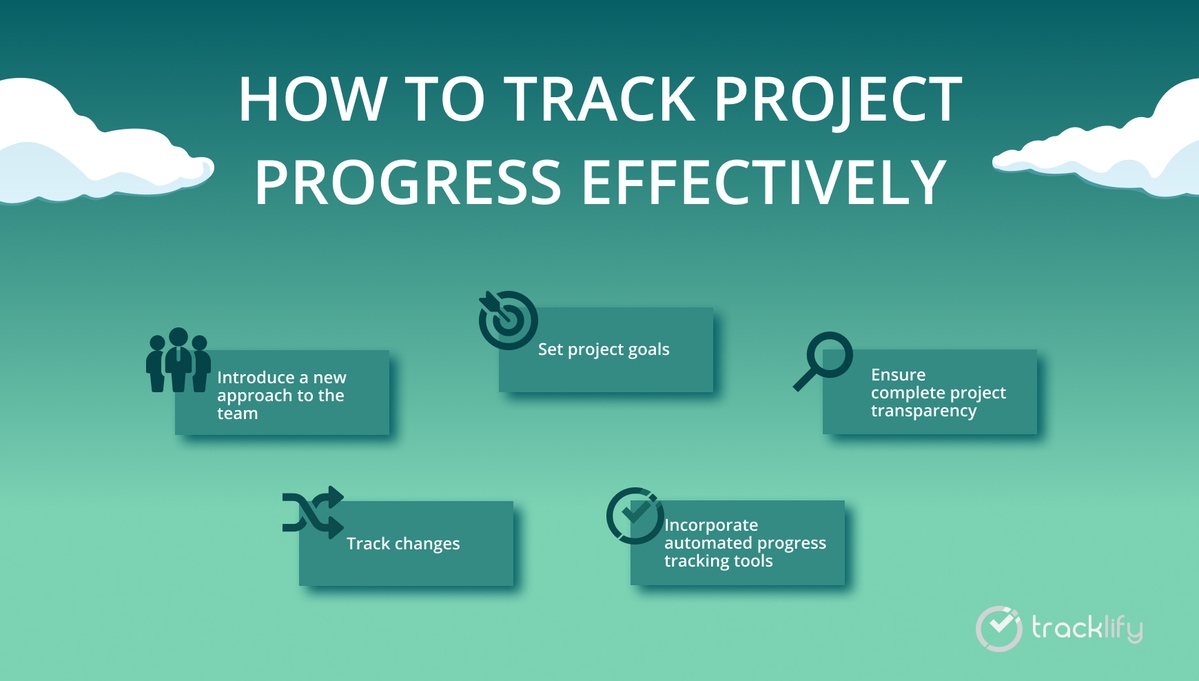 1. Introduce a new approach to the team
Make all employees acquainted with a new progress tracking approach within a project by holding a meeting. Share your vision and motivation, explain how the workflow will be organized, and get feedback.
2. Set project goals
No goal, no result. Create a comprehensive list of the project objectives. Make sure they meet the following requirements:
Realism: Big goals are reasonable, but always strive for authenticity. You don't want to make promises to your clients that you can't keep, right? Mentally ask yourself - will your team achieve this goal using the time and resources provided?

Clarity: In most cases, projects fail due to a lack of clear goals. Make sure that you and your team understand the client's requirements and the project's specifics correctly.

Measurability: It is not enough to complete the project. The numbers are essential. Specify the date on which you want to finish the project, and set adequate numbers for the results' measurement.
3. Ensure complete project transparency
Project transparency is essential to motivate the team and keep every member on track. When your people see the goals they have achieved and their progress, it inspires them to work harder.
It also helps each worker to find out who needs help, what tasks are delayed, and what needs to be improved.
4. Track changes
Create a dedicated project schedule to check the goals that your team needs to accomplish. Timing is an important point, so don't delay too long when it comes to making adjustments.
5. Incorporate automated progress tracking tools
Instead of manually setting the tasks, assigning the roles, tracking and updating statuses of every task, checking deadlines and putting all this data to a spreadsheet, the progress tracking software will provide you with the most accurate and up-to-date information in just a few clicks.
Main features of a project tracking software
Let's continue talking about the possibilities which automated solutions for tracking project growth provide you with.
Gantt charts
The Gantt chart gives all team members an overview of the project progress. Project managers see the team's progress by looking at a duration bar that links each task's start and finish date. In addition, this diagram allows you to divide the project into several miniature stages and track significant scale movements.
Task lists
Using task lists, you can see who is responsible for specific tasks, their priority, due dates, and status. In addition, you also get the ability to see spent hours and filter tasks as well.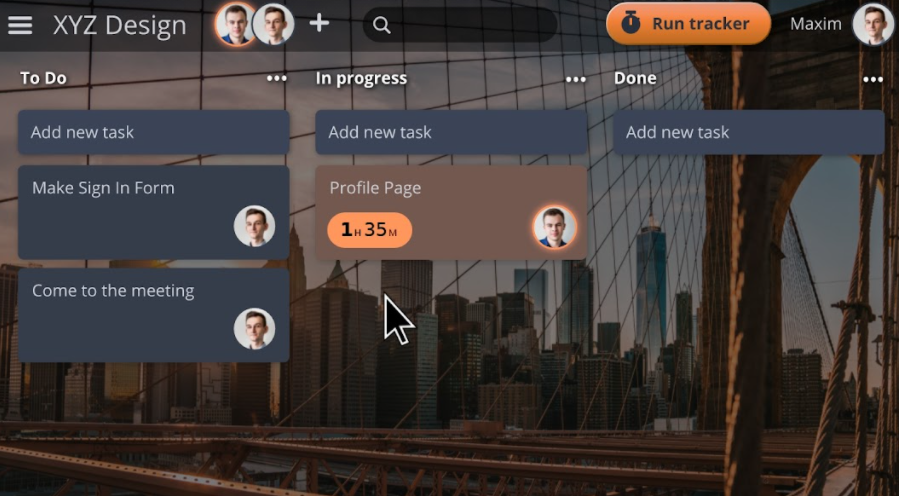 Kanban board
The Kanban board allows your teammates to organize project tasks, and gives managers a clear vision of the processes which will require allocation of the additional resources.
Task management reports
The reporting functionality allows you to collect data on project performance and its progression. It also helps team leaders make data-driven task management decisions.
For example, in Tracklify, you can get accurate, proven time spent reports over a defined period to invoice client/investor/employer, or pay salaries to executors by hourly rates. There is also a possibility to group the time by projects, executors, labels or project roles. Overall, Tracklify offers all above-mentioned features required for efficient progress tracking.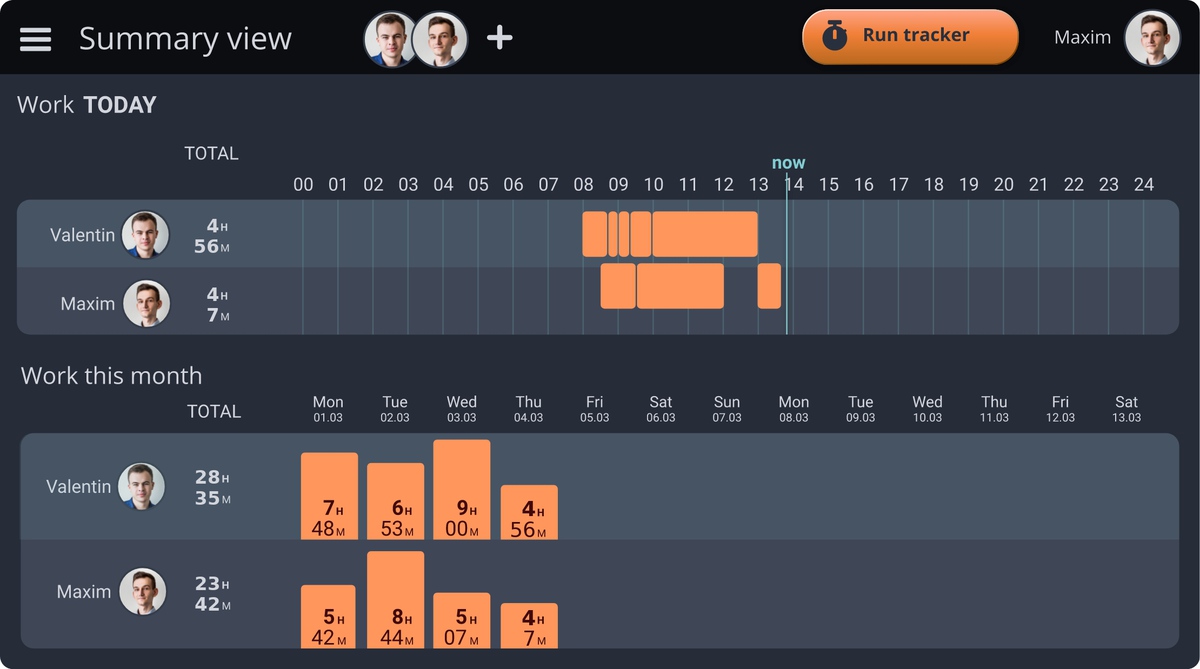 Conclusion
Progress tracking is an integral part of the successful project development process. When you have a clear understanding of ​​how much time is allocated for a specific task, what goals should be achieved, and who is responsible for different action items, you're one step closer to getting expected outcomes. When keeping an eye on developments, you can easily define what parts need to be improved, and the bottlenecks that prevent your project from the expected growth.
With Tracklify, you'll become a master of setting and meeting deadlines, ensuring that your team works correctly and in a balanced way!