What Is Project Management Framework And Which Suits You Best?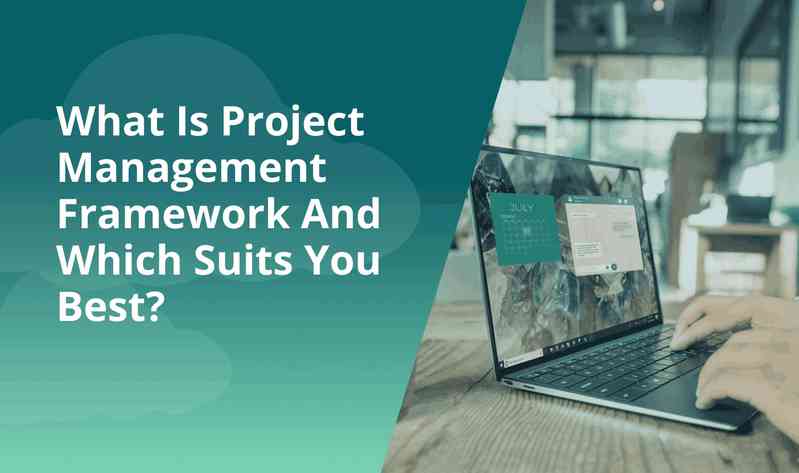 New to project management frameworks? Not sure which one to pick? We explain how to select the best one from many project management framework types.
Over the years, humanity has been successfully implementing a great number of incredibly complex projects. Discovering and populating new lands, inventing antibiotics, constructing spaceships... All these achievements are the result of the exceptionally coordinated work of thousands of people. Today, we can call it a complex project management system. We bet only a few of us will face such world-class challenges in real life while most of the readers are interested in another side of project management. 
Are you a project manager looking for ways to get things done with ease and convenience? That's where project management frameworks come in handy. They ensure that all your projects are implemented on time, streamline the development process, and make it efficient. 
If you've never used a project management framework before, this article will help you choose the one best suited for your requirements. But first…
What is a project management framework?
In simple terms, a project management framework provides a variety of tools and processes essential to equip a project with structure. All phases of project development are streamlined so that team members can complete their tasks and achieve their goals with ease. Project managers use frameworks to ensure that the job is done in due time and without any hassle.
The purpose of a project management framework is to provide a clear and consistent description of a project to allow the reliable and repeatable execution of assigned tasks by workers. It also helps create uniform working standards within an organization.
Stages of a project lifecycle
There are five phases to implementing a project sticking to a project management framework: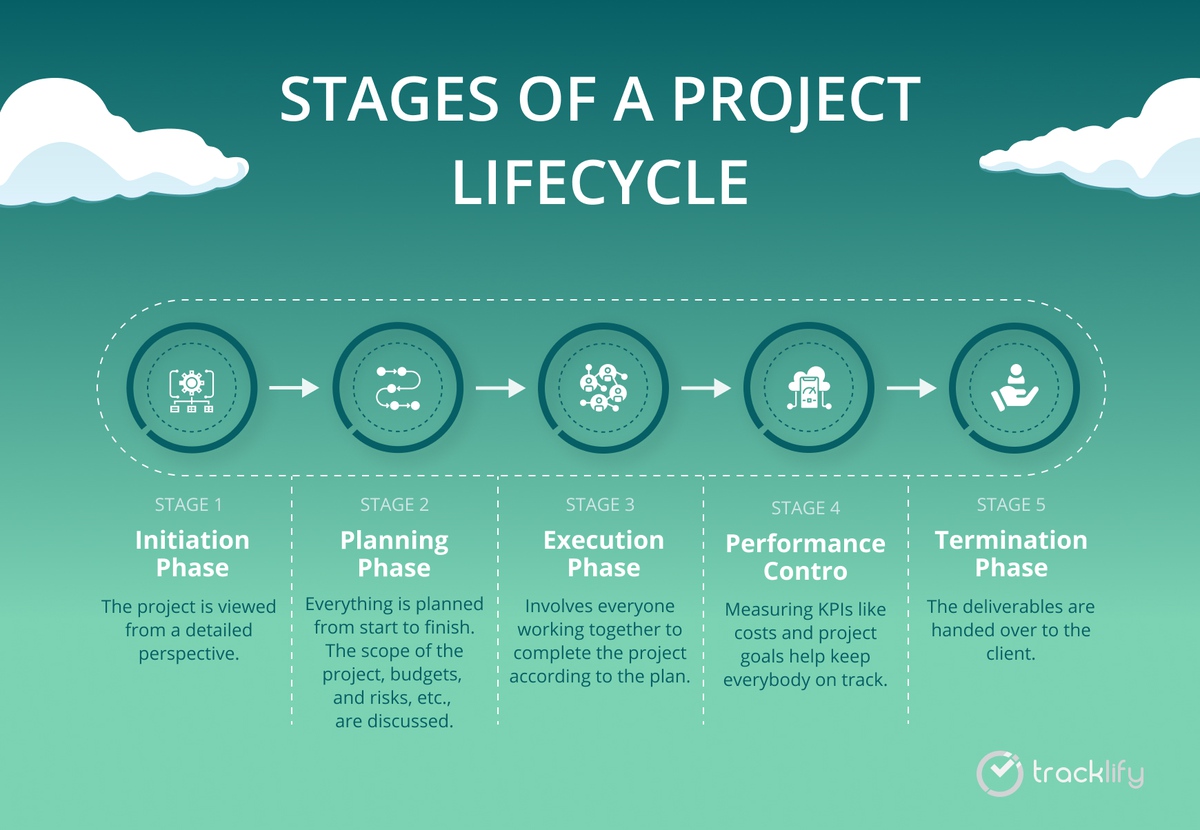 In this phase, the project is viewed from a detailed perspective. Stakeholders, along with their project managers, evaluate the work so they can plan accordingly. Business case documents, as well as, feasibility studies are used to dig deeper. 
Planning is essential to ensure a project does not fail. Everything is planned from start to finish. Details like the scope of the project, budgets, and risks, etc., are discussed.
This is when you get to work! The execution phase involves everyone working together to complete the project according to the plan. 
It's important to measure how well a project is doing. KPIs like costs and project goals help keep everybody on track. 
This is the final stage and the project's completion. The deliverables are handed over to the client. It is important to note that a project is not considered complete until the client is happy with it. 
Project framework examples
Amongst the many project management frameworks available, the following six are the most commonly used project management framework types:
Scrum: The Scrum framework is a very popular agile framework due to its ease of use and applications. Scrum is ideal when a project is prone to change requirements. Small teams can benefit from 2-4 week sprints and a gradual, incremental process. When a project is broken down into smaller, actionable tasks, this makes it easier for everyone to get involved and complete the project without any hassle.

CCPM: It sounds complex, but it's not. The IT industry and other high-tech projects benefit from a CCPM framework. Critical chain project management allocates resources and uses buffers to complete a project with little room for error. Buffers allow changes to be accommodated without having a negative impact on the project's deadline or quality.

Lean: A lean project framework works on cutting down waste. When we talk about waste, we refer to anything that does not add value to functionality. Since anything that doesn't help is gotten rid of, this brings down costs and avoids future hassle. Lean frameworks work well for small projects that have tight deadlines.

PRINCE2: The PRojects IN Controlled Environments (PRINCE2) framework considers planning as its main priority. Project managers plan every detail of the project's phases and include things like designating roles to the stakeholders. With careful planning, there is hardly any risk, and the final product is of top-notch quality. PRINCE2 can work for almost any project. It is better suited for large enterprise-level projects.

XPM: Extreme project management (XPM) uses iterations and an incremental approach to project management. In this project management framework example, there are no hard and fast rules. Flexibility allows you to make changes whenever required without worrying about the risks. XPM facilitates adapting to new situations. It works well for fast-changing environments and complex projects.

Waterfall: The waterfall methodology is a traditional project management framework example that involves planning each phase of the project from the start to the end. Unlike the other frameworks we've mentioned, development is linear or sequential. You must complete one phase before you can jump onto the next. Since everything is pre-defined, there is less stress. The framework is ideal for projects that have well-thought-out and fixed requirements.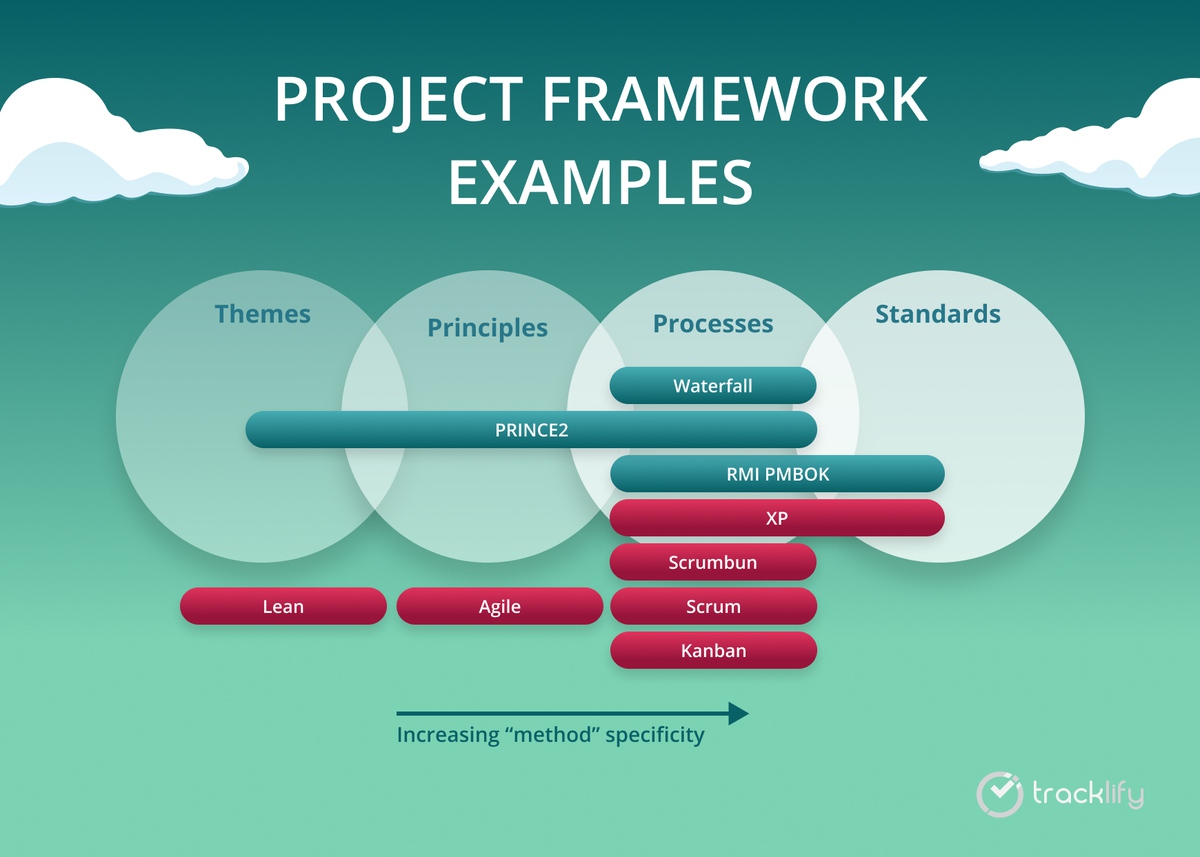 Why is using a project management framework important?
Project management frameworks streamline project development and make final products more successful. They help you plan the project systematically and be more confident of meeting deadlines and exceeding your client's expectations. All the tasks and roles are clearly defined in a structured framework. 
Let me use a metaphor here: with a project management framework, PMs are in the driver's seat and can effectively monitor the progress of their projects to ensure that they are executed at the highest level possible. 
The 6Cs of project management
Also known as the 6Cs, there are six reasons why it is essential to use a project management framework:
A project framework lays emphasis on project planning. For this reason, the overall project development process is detailed, clear, and consistent.
Since a project framework is based on careful and detailed planning, everything in the project is clear. Clarity, in turn, minimizes the risks of problems and saves time.
Project management frameworks ensure that all stakeholders are readily involved in the project from the very start, thereby encouraging collaboration for a successful project.
Project management framework templates are based on continuity. A project framework makes it easy for new members to understand and adapt to the framework.
A complex project that has been broken down into smaller, actionable tasks improves the capability of all members to offer their best without wasting time and getting caught up in extra work.
Communication is vital for any project to succeed- the better the communication, the better the quality of the final product. Project management frameworks encourage communication and collaboration between the PM and the team.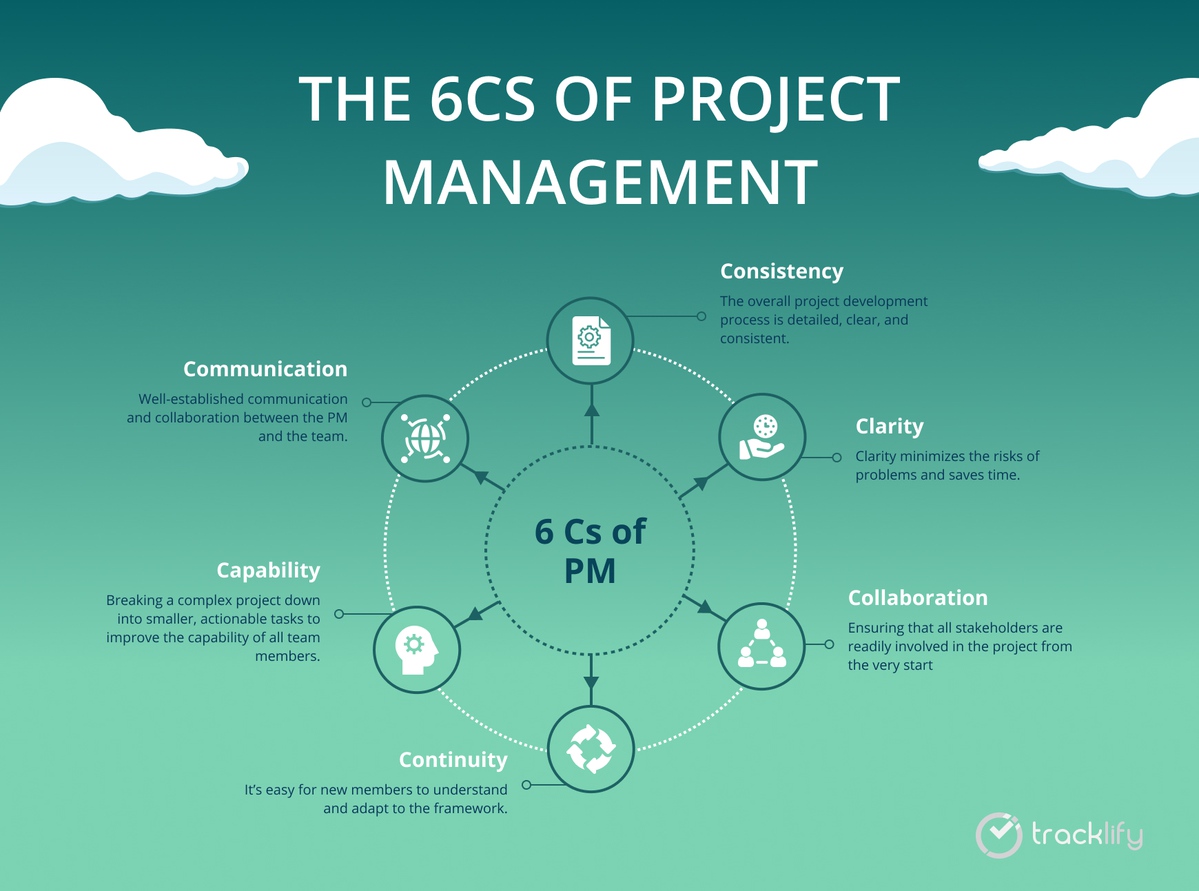 How to choose the right project management framework for your project
Choosing the right project management framework can be a daunting task since so many project management framework templates are at your disposal. However, it won't be a difficult decision-making process when you use our checklist. Here is how you can select a framework that is best suited for your project, by taking six easy steps:
Choosing a project management framework checklist
Understand the scope of the project

Find the frameworks that are designed for your project type

Shortlist the frameworks and weigh their pros and cons according to your requirements and priorities

Get advice from your team as it will help everyone work towards a successful project

Verify the feasibility of your chosen framework

Do a self-assessment to identify whether the framework will allow you to manage your team efficiently
Once you have taken all of these things into account, choosing a suitable project management framework isn't a brainbreaker.
Conclusion
Project management frameworks are essential for delivering successful projects. They give structure to the project, making it easier for all participants to work together and achieve the goals faster. Choosing the right framework can make all the difference in ensuring that a project is completed efficiently. 
However, in this area, you won't find the only right approach and universal solutions. Project management is science built on experiments. If you find a template that suits your project perfectly, you're a lucky guy! The majority of less fortunate leaders spend a lot of time on creating and customizing their own project management systems.
If you still don't know what project management framework will help you optimize the workflows and boost performance of your teams, drop us a line. Here, at Tracklify, we gathered a team of experienced project managers who'll guide you through building the most efficient project management system for your unique business case.